Anchorage Jeep Rentals
Drive the open roads of Alaska
____________________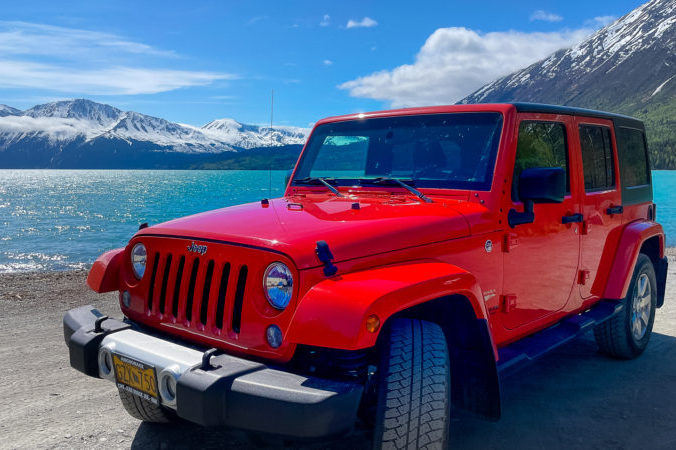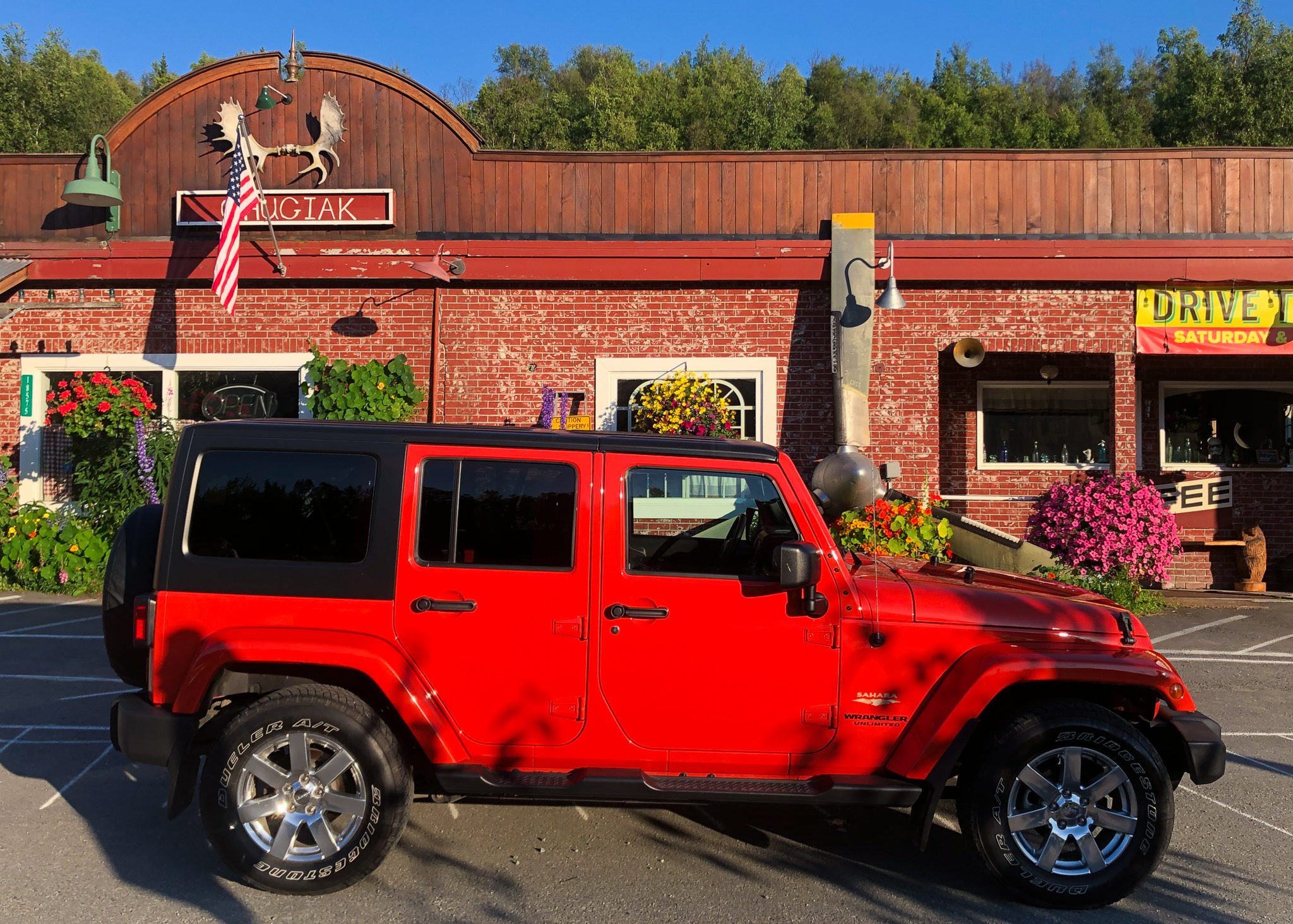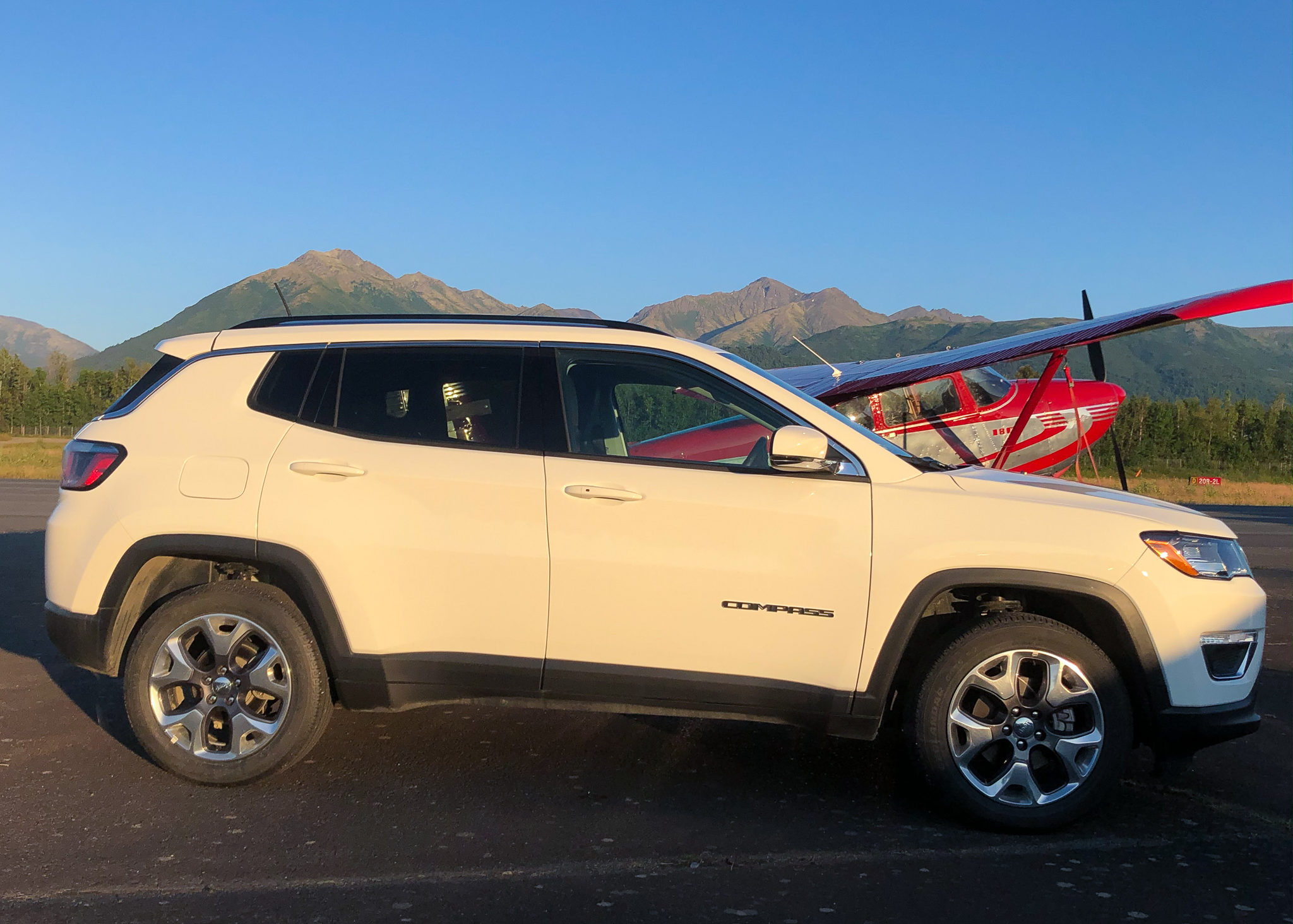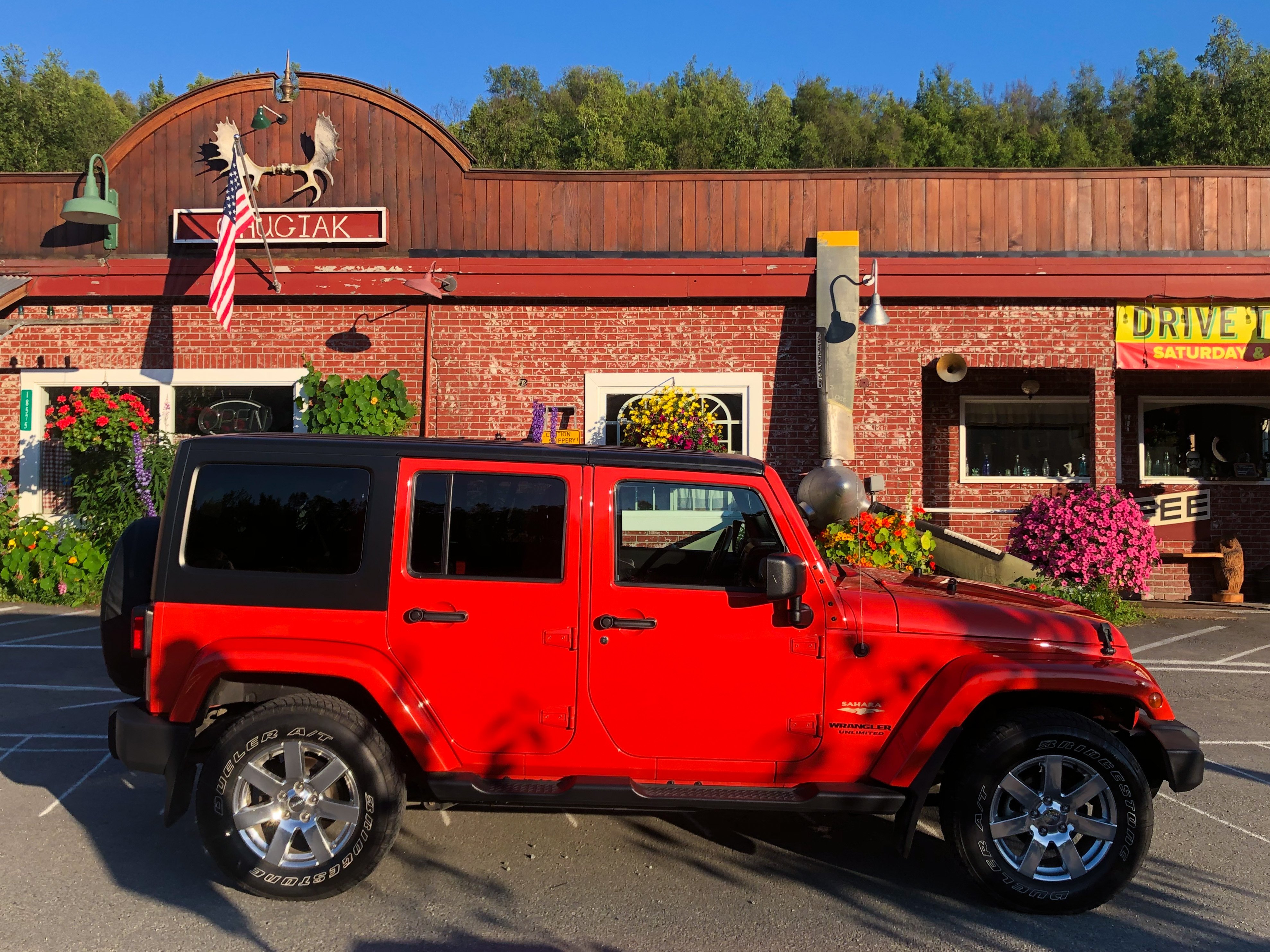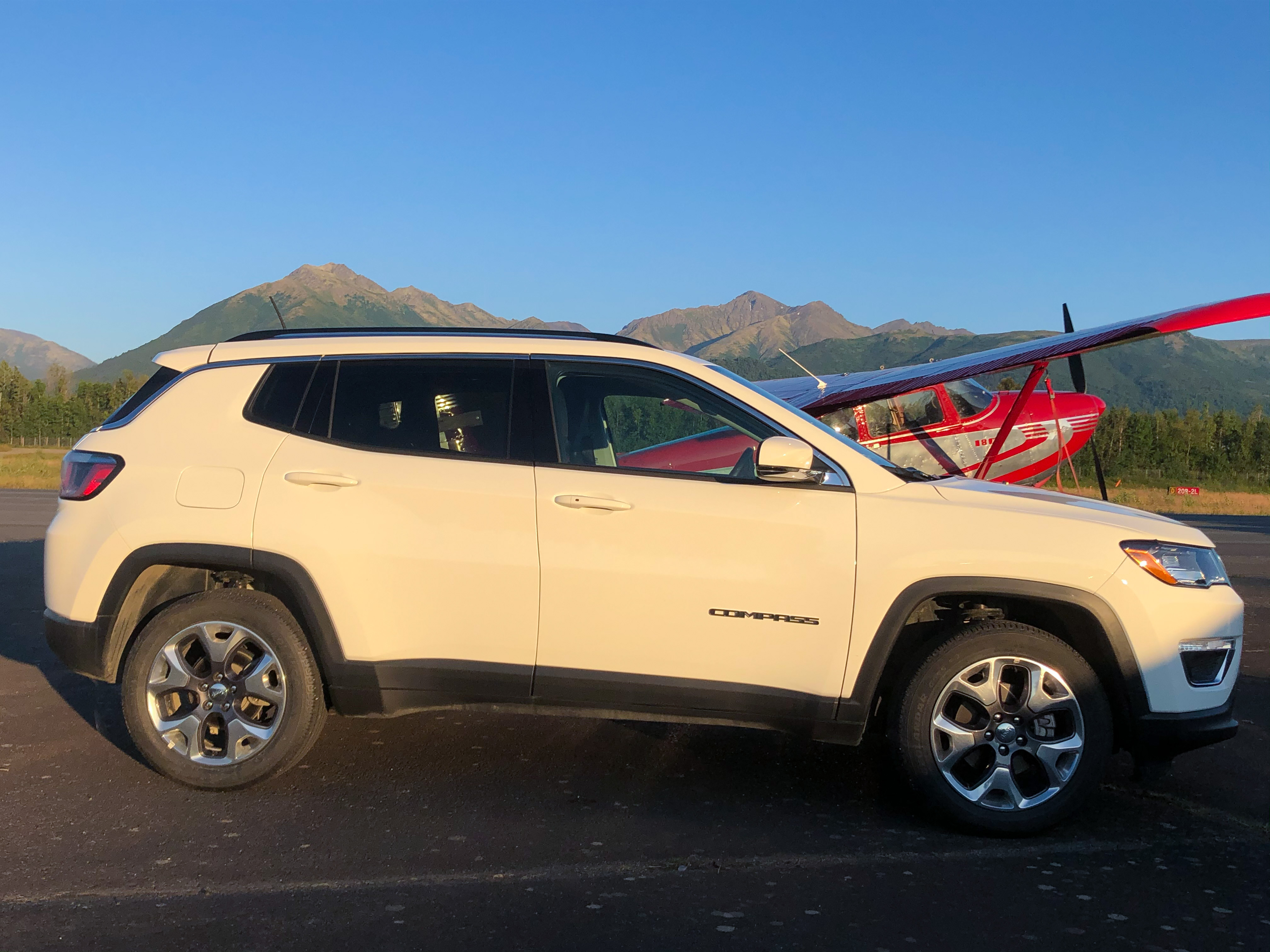 Rentals:
Jeep Compass (5 seats): $250/day plus tax, 3*-day minimum rental
Jeep Compass (5 seats): $250/day plus tax, 3*-day minimum rental
Jeep Wrangler (5 seats): $350/day plus tax, 3*-day minimum rental
Included with all rentals: spare tire kit, first aid kit, bear spray, hiking poles, camp chairs, camp stove, bug repellent and sunscreen
____________________
Tour Description:
Explore Alaska your way! Our comfortable and clean Jeeps are the perfect vehicle to explore Alaska with.  All rental vehicles come outfitted with gear to assist you on your Alaskan adventures.
Vehicle pickup and drop-off is conveniently located in Anchorage, near Ted Stevens Airport.  Additional drop-off / pick-up options are available for an additional fee, based on location. One-way rentals (drop-offs) are available with varying pick-up fees.
Please call us for pricing details.
Lessee represents that he/she is able to and will operate the leased vehicle in a safe manner and in compliance with all applicable traffic laws and is a validly licensed driver 30 years of age or older. Additional drivers may be authorized to operate the vehicle if they are at least 30 years old, have provided driver's license, insurance information, and paid a charge of $25 for each additional driver authorized to drive the vehicle.
The leased vehicle cannot be driven off-road, driven on a non-maintained road system, or driven on unmaintained trails. Lessee will use the leased vehicle on maintained road systems only with the utmost caution and care considering all conditions.
We request full payment at the time of reservation. Reservations may be canceled up to 7 days prior to pick-up for a full refund; after that time, the rental cost is non-refundable.
There will be additional charges for refueling if necessary, damage, cleaning, lost keys, fish smell, and violations.
All bookings are are handled personally the Wild Journeys staff.
About Us:
Wild Journeys' staff is a diverse team of year-round locals that have been guiding in Alaska throughout their professional careers.  Our passion is sharing authentic and unique Alaskan experiences with adventure seekers.  We introduce our guests to the real, wild grandeur of Alaska.
We are tourism professionals, outdoor operations specialists, hunting guides, school teachers, commercial fishermen, gold prospectors, contractors, photographers, Arctic carpenters, commercial drone pilots, land surveyors and freelancers.
We treat all our guests as if they were our own family visiting Alaska; our guides will take you to the very same places, sometimes hidden gems, they would take their own family and friends.
Our Founder, Tim Cook, has been guiding Alaskan adventures for over 20 years.  Tim is the founder and owner of Wild Journeys, Alaska ATV Adventures and Arctic Air Expeditions.  His decades of experience working and living in rural Alaska inspired him to start a career in adventure tourism.  He began offering off the beaten path options to visitors that his family and locals enjoy.  He is most well-known for his world-class polar bear photography tours in the Alaskan high arctic polar region.