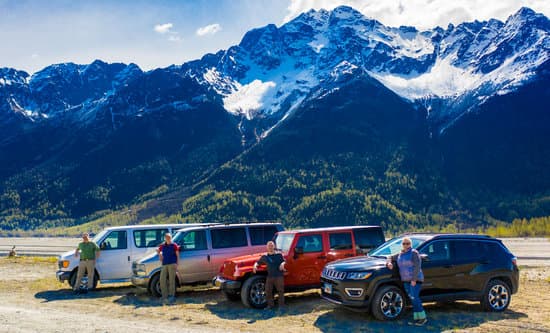 ABOUT US

Diverse Group Of Alaskan Guides!

About Wild Journeys: Your Gateway to Authentic Alaskan Adventures
Welcome to Wild Journeys, where a passionate team of year-round Alaskan locals has been guiding and curating unforgettable experiences amidst the breathtaking landscapes of Alaska. Our mission is to introduce adventure seekers like you to the raw, untamed beauty of Alaska, providing an authentic and immersive journey into the heart of this remarkable wilderness.
Meet Our Diverse Team
Our team comprises seasoned professionals from various walks of life, each bringing their unique expertise to the table. We are tourism professionals, outdoor operations specialists, hunting guides, school teachers, commercial fishermen, gold prospectors, contractors, photographers, Arctic carpenters, commercial drone pilots, land surveyors, and freelancers. This diverse blend of skills ensures that every aspect of your Alaskan adventure is expertly managed and tailored to your preferences.
A Family-Like Experience
At Wild Journeys, we treat every guest as an extension of our own family visiting Alaska. Our guides are deeply connected to this land and its secrets. They'll take you to the very same places, including hidden gems, that they would enthusiastically share with their closest friends and family.
Meet Our Founder: Tim Cook
Tim Cook, the visionary behind Wild Journeys, boasts over two decades of experience guiding Alaskan adventures. He is not only the founder and owner of Wild Journeys but also of Alaska ATV Adventures and Arctic Air Expeditions. Tim's extensive background, coupled with his deep-rooted connection to rural Alaska, led him to embark on a career in adventure tourism. He recognized the need to offer off-the-beaten-path experiences that resonate with both locals and visitors.
One of Tim's most renowned offerings is his world-class polar bear photography tours in the Alaskan high Arctic polar region. These expeditions are a testament to his commitment to delivering extraordinary, once-in-a-lifetime encounters with Alaska's iconic wildlife.
Why Choose Wild Journeys?
Local Expertise: Our team's local knowledge is unparalleled. We are Alaskans through and through, and we're eager to share the hidden wonders of this land with you.
Unforgettable Adventures: From thrilling outdoor activities to serene wildlife encounters, we craft adventures that leave an indelible mark on your memory.
Safety First: Your safety is our top priority. Our guides are certified and experienced, ensuring you explore Alaska's wilderness with confidence.
Sustainability: We're committed to preserving Alaska's pristine environment. Our eco-friendly practices minimize our footprint on the land we cherish.
Start Your Wild Journey with Us
Are you ready to embark on a journey that will redefine your understanding of adventure? Join us at Wild Journeys, where the heart of Alaska awaits your exploration. Contact us today to book your next unforgettable Alaskan adventure.
Our Diverse Group Of Alaskan Guides looks forward to talking to you!